Smoking Woods
Food smoking is ...
... a serious business in the BBQ world. What was a bit of a seasonal occupation is now all year round with an ever increasing range of outdoor cookers. From Street Food providers to BBQ Teams and other enthusiasts the demand for wood is growing.
Pictured below...
... is the best seller mixed box of Apple Oak and Cherry with a lump or two of other stuff. It's not sold by weight but there is about 14 - 15 kgs of wood - £30 + courier currently £9.
Of the three woods Oak is the cheapest followed by Cherry and then Apple. The Oak subsidises the more expensive fruit woods so if you had just Apple and Cherry it would be more expensive.
I import Hickory see more below and in addition the big 3 above I have Ash, Beech, Birch, Olive, Orange, Walnut and Sweet Chestnut with occasional Alder and Plum - prices.
Due in mid Summer 2017 Mesquite, Pecan and more Hickory!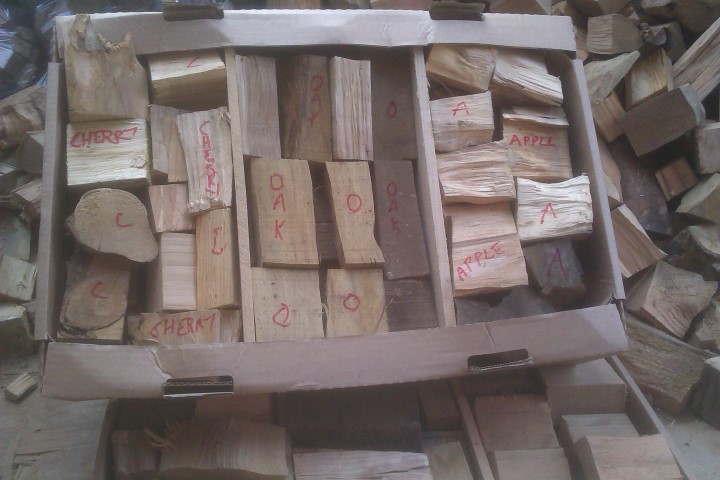 The Cherry & Apple can look similar so I always put the Oak in the middle and scribble on a few bits. These boxes now have a few lumps of Olive and Orange.